Episodes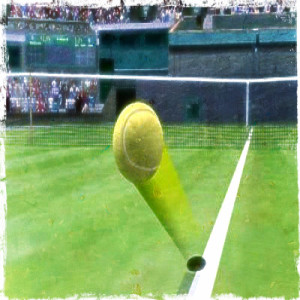 Thursday May 20, 2021
Thursday May 20, 2021
It's that wonderful time of year, for the first time in two years: Eurovision!
At NCR, Eurovision means NCRvision, our celebration of the intersection of tennis and music--main show here; results show here--where we've found this episode's troubadour.
Dan Bern, the singer-songwriter whose song "Isner and Mahut" closed out NCRvision, joins Ben to chat and play a live concert of several of his original songs inspired by tennis players of the past and present.
It's a show like none we've ever done before on NCR, and we do hope you enjoy it.
If you want to hear more from Dan, he has newly bundled 15 of his original tennis songs together on his Bandcamp for you to check out.
Thank you again for the incredible support for NCR we've received on the NCR Patreon which has powered us into our TENTH(!) season! If you'd like to join in as we bring you the best shows we can each week, check out our five tiers and see which might be right for you! And thank you to the many listeners who have already given their support! (And thank you to G.O.A.T. backers J O'D, Mike, Pam Shriver, and Nicole Copeland!)