Episodes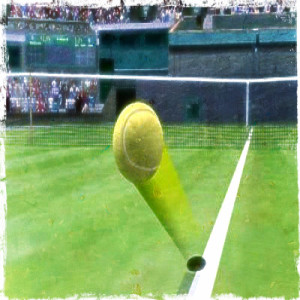 Tuesday May 26, 2020
Tuesday May 26, 2020
Four years after we launched NCRvision into this world, we're finally able to bring some closure to the adventures of our 26 heroic songs inspired by tennis, and to enjoy a whole lot of fun side quests along the way! 

We've counted the 411(!) ballots that our listeners cast, and we reveal the finishing order of the songs from 26th to champion, having a whole lot of fun along the way.

We start with a recap of the show and an interview with Eurovision expert William Lee Adams who lends his expert eye to our field. Then we have tons and tons of montages of bonus songs, interviews of artists, and more surprises along the way.

Hopefully you'll have as much fun with the way this whole NCRvision journey wraps up as we have had putting it together. Thank you again for your votes, and for your patience. Getting this done was a major undertaking, and we're very relieved it is finally complete.
If you'd like to support our show, particularly as our normal work has disappeared along with the sport, we've launched an NCR Patreon where you can do just that! Check out our five tiers and see which might be right for you! And thank you to the many listeners who have already given their support! (And thank you to G.O.A.T. backer J O'D!) 
As always, thanks for liking us on Facebook (leave comments on the episode thread! Engage with other listeners!), following us on Twitter (discuss this episode with hashtag #NCRvision!), and subscribing/reviewing on iTunes on iTunes or whatever your podcasting app/platform of choice may be.