Episodes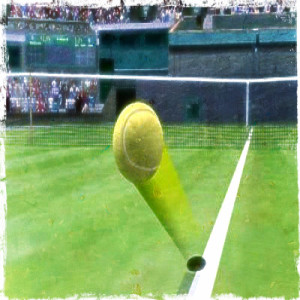 Wednesday Aug 19, 2015
Wednesday Aug 19, 2015
In Episode 119, Ben and Courtney bring NCR to the people!
With the help of the good folks at the Western & Southern Open in Mason, Ohio, Ben and Courtney fire up the recorder to do a live show in front of an actual audience of people! We answer questions ranging from all things Nick Kyrgios to various tennis hypotheticals.
And the super duper bonus? The one and only Victoria Azarenka joins us amongst the people for a fun chat about the current state of her career, how the fans have helped her in the midst of her comeback, and...hold up... Vika didn't know what bae meant? We learn new things every day!  
As always, thanks for liking us
on Facebook, following us 
on Twitter, and subscribing/reviewing
on iTunes or whatever your podcasting platform of choice may be!