Episodes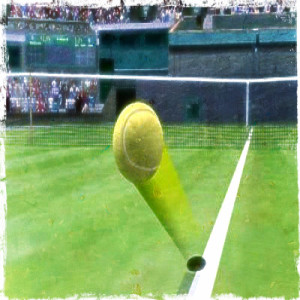 Thursday Jan 09, 2014
Thursday Jan 09, 2014
Happy 2014, listeners! Ben and Courtney are back together and back on the microphone, this time coming to you live from Melbourne, Australia. We catch up on the first week of the season in somewhat breakneck fashion, discussing the underwhelming Hopman Cup, the significance of wins by Rafael Nadal and Serena Williams, the current state of Shoulderpova, and the threat that Roger Federer and Venus Williams should merit at the Australian Open. We also veer wildly off-topic several times because like the players, we have some off-season rust and don't entirely remember how to do this. But we have fun, as always, and hope you will, too! As always,
 thanks for
following us on Twitter
,
 liking our page on Facebook
, and 
subscribing to us and reviewing us on iTunes!