Episodes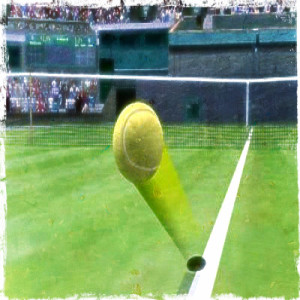 Monday Jun 12, 2023
Monday Jun 12, 2023
Novak Djokovic and Iga Swiatek both won their third French Open titles this weekend at Roland Garros, separating them from their respective fields in meaningful ways, and Ben and Tumaini Carayol discuss them and more!
First on Djokovic, we discuss how his reaching the summit of his 23rd Slam changes (or doesn't change) the GOAT debate, and what the future holds for Djokovic. We also discuss the fizzling of his semifinal vs Carlos Alcaraz, and how Casper Ruud has made it to a whopping three Slam finals.
On the women's side, Iga Swiatek seems to be building herself a dynasty at Roland Garros, the likes of which we haven't seen in women's tennis in a long time.  
Then, as tennis reporters, we cover the reliably robust geopolitical part of our beat, including tensions between Ukrainians and players from Russia and Belarus, Djokovic's unexpected nationalism on Chatrier.
Also, we discuss the unlikely most talked about story of the tournament: what should and shouldn't happen when a ball girl gets hit with a ball and starts crying?