Episodes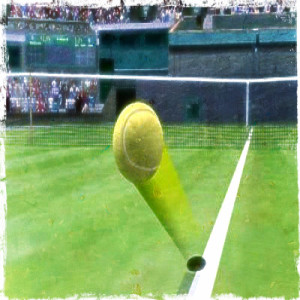 Friday May 26, 2023
Friday May 26, 2023
Ben and Tumaini Carayol dust off the NCR machine to bring you a look at the 2023 French Open women's and men's draws, breaking down the contenders and darkhorses while touching on several of the big stories of the past few months while the show has been on hiatus (Relatedly, Ben's forthcoming book on Naomi Osaka is now available for pre-order!)
Can Iga Swiatek reestablish her dominance on the women's side at her favorite tournament? How clear a favorite is Carlos Alcaraz on the men's side?
Before that, we start with a discussion of two notable absences: Rafael Nadal, the 14-time champion who hasn't played in months due to a persistent psoas injury, and Simona Halep, a former champion and #1 who has taken an increasingly vocal and outspoken stance as she tries to rally support against anti-doping authorities following her positive test for a blood doping agent last year.
We also discuss the extended formats of the Madrid and Rome Masters 1000 events, changes which have been poorly received across the board.

Thanks for listening! Bon voyage, bonne chance, bonne nuit!