Episodes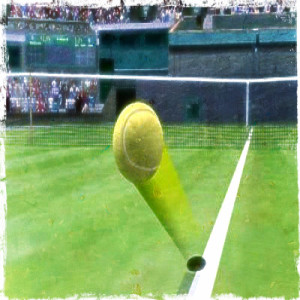 Saturday Apr 02, 2022
Saturday Apr 02, 2022
Harvey Fialkov, a veteran sportswriter who covers the Miami Open with more gusto than anybody, joins Ben to share his contagious excitements for all things tennis.
Chatting before the women's final, Ben and Harvey discuss the pros and cons of the move from Key Biscayne to the Dolphins' stadium, memories of tournaments past, South Florida's status as a hotbed of world tennis, and who catches his eye on the current tour.
Harvey is a delight to share a press room with, and we hope you also can feel his effervescence in this audio medium.
We have paused our crowdfunding efforts while Ben's focus is taken up by his book project, but we thank you for your support!