Episodes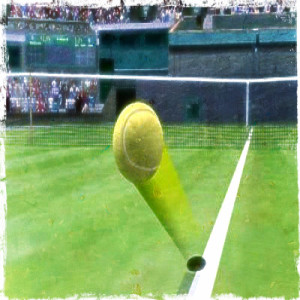 Friday Nov 05, 2021
Friday Nov 05, 2021
The first edition of the Billie Jean King Cup (née Fed Cup) is happening this week, and so Ben is joined by the German reporter Jannik Schneider, who was there in Prague covering the event.
We discuss how the event's atmosphere and organization has been, the impact of Billie Jean King's legacy on the competition, and why Russia is doing business as "RTF" at the event. 
We also discuss how the accusations against Alexander Zverev have been covered in Germany, and what challenges reporters there including Jannik have faced covering them.
Thank you again for the incredible support for NCR we've received on the NCR Patreon which has powered us into our TENTH(!) ad-free season! Please consider joining in as we bring you the best shows we can this year! And thank you to the many listeners who have already given their support! (And thank you to G.O.A.T. backers J O'D, Pam Shriver, and Nicole Copeland!)