Episodes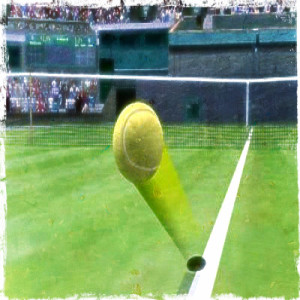 Thursday Oct 07, 2021
Thursday Oct 07, 2021
Nearly a year after Olga Sharypova publicly accused tennis star Alexander Zverev of repeated physical and emotional abuse during their relationship, the ATP announced this week that it is opening an investigation into (one of the) accusations, which Zverev has repeatedly denied in blanket terms.
Ben, who has interviewed Sharypova and investigated the story for both Racquet and Slate, is joined by Mary Carillo and Jessica Luther to discuss the accusations and their impact on the sport.
What took so long for the ATP to act, and why is their scope limited to Shanghai 2019? Should we have faith in the ATP to do a proper investigation? What does an investigation need to do the job correctly? How important is Sharypova's continued participation and cooperation?
How has tennis dealt with the cloud over the sport in the past year? Why are tennis broadcasters so reluctant to discuss difficult topics? What to make of the select input from other players? And more.
Thank you again for the incredible support for NCR we've received on the NCR Patreon which has powered us into our TENTH(!) ad-free season! Please consider joining in as we bring you the best shows we can this year! And thank you to the many listeners who have already given their support! (And thank you to G.O.A.T. backers J O'D, Pam Shriver, and Nicole Copeland!)