Episodes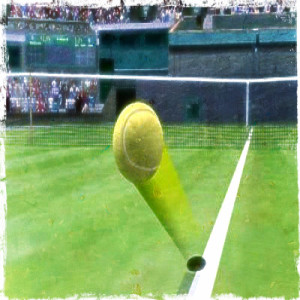 Monday Aug 02, 2021
Monday Aug 02, 2021
Our guy Tumaini Carayol joins from Tokyo, where he's covering the Olympics for The Guardian, for a discussion of the happenings in tennis and elsewhere at the Games.
What happened to Novak Djokovic, who was cruising toward a Golden Slam before suddenly crashing out with three defeats and a withdrawal in a nightmare 36 hour stretch? And how did Pablo Carreno Busta become the breakout achiever of the Olympic singles? And how about the big surprises in some doubles draws?
We also discuss Naomi Osaka, and the parallels between her, Simone Biles, and Serena Williams, and what happens to athletes when they're hyped as inevitably flawless queens.
Thank you again for the incredible support for NCR we've received on the NCR Patreon which has powered us into our TENTH(!) ad-free season! Please consider joining in as we bring you the best shows we can this year! And thank you to the many listeners who have already given their support! (And thank you to G.O.A.T. backers J O'D, Pam Shriver, and Nicole Copeland!)