Episodes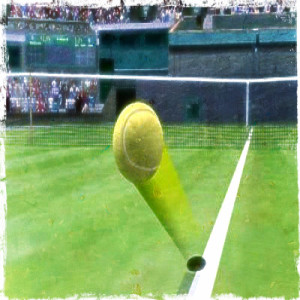 Monday Jun 07, 2021
Monday Jun 07, 2021
Ben and Courtney reconvene to discuss the eight women and eight men left standing after four rounds at Roland Garros, and how things might play out from here.
We start with Andy Murray fave Iga Swiatek, the last to book her spot, who is becoming an increasingly prohibitive favorite. How will she handle that role? And what of the other women in the top draw who can trouble her? And how might things shake out on the more open bottom half?
In the men's draw, after Courtney weighs in on Federer's withdrawal, we give some props to Diego Schwartzman and then dive into the weird Musetti-Djokovic, which was thrilling and close and then immediately stopped being either of those things on a dime. Also some hopes for Tsitsipas-Medvedev and how we talk about that other quarterfinalist.
Thank you again for the incredible support for NCR we've received on the NCR Patreon which has powered us into our TENTH(!) season! Please consider joining in as we bring you the best shows we can during the French Open! And thank you to the many listeners who have already given their support! (And thank you to G.O.A.T. backers J O'D, Mike, Pam Shriver, and Nicole Copeland!)