Episodes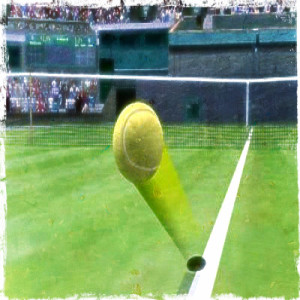 Tuesday Apr 27, 2021
Tuesday Apr 27, 2021
Live from Brooklyn, Ben is rejoined by Andrew Eccles of The Spin to discuss a busy April weekend of tennis (and the Oscars).
WTA #1 Ash Barty solidified her hold on the top spot with a title on the indoor clay of Stuttgart; should she be considered the favorite for the French Open, where she won two years ago? And does Aryna Sabalenka get treated fairly by the commentariat?
Rafael Nadal and Stefanos Tsitsipas played a very, very long match that ultimately wasn't the sort of torch pass it might have been; or was it?
Also, Berrettini and our reactions on the surprises of the startlingly shuffled Oscars.
Thank you again for the incredible support for NCR we've received on the NCR Patreon which has powered us into our TENTH(!) season! If you'd like to join in as we bring you the best shows we can each week, check out our five tiers and see which might be right for you! And thank you to the many listeners who have already given their support! (And thank you to G.O.A.T. backers J O'D, Mike, Pam Shriver, Chris Bishop, and Nicole Copeland!)