Episodes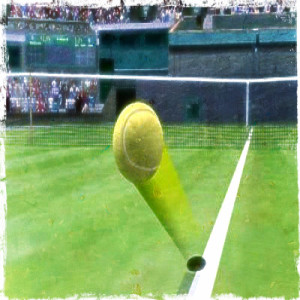 Friday Mar 19, 2021
Friday Mar 19, 2021
As the tours spend another week in the Middle East, the region's tennis queen Reem Abulleil joins NCR once more from (nearly) on-site in Dubai.
First, Reem shares her impressions of having been on site at a tournament this week for the first time in more than a year, at ATP Dubai. How different does the empty bubble atmosphere resonate in person?
Then we discuss Aslan Karatsev, who keeps winning and soaring up the rankings at an incredibly steep rate, all while we really haven't learned much about him or understood what's transformed his career so dramatically. Where might we find answers?
Then we look toward the Miami Open, where there has already been an exodus of top men's talent, making it the first Big 3-less Masters draw since 2004. What can be done to prevent such things? Do tournaments deserve loyalty from their stars in hard times? You'll hear a bit of Denis Shapovalov in this part.
Thank you again for the incredible support for NCR we've received on the NCR Patreon which has powered us into our TENTH(!) season! If you'd like to join in as we bring you the best shows we can each week, check out our five tiers and see which might be right for you! And thank you to the many listeners who have already given their support! (And thank you to G.O.A.T. backers J O'D, Mike, Pam Shriver, Chris Bishop, and Nicole Copeland!)