Episodes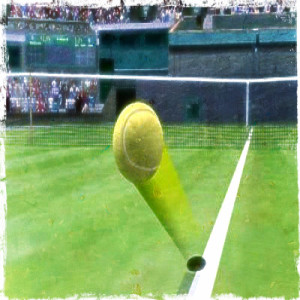 Saturday Mar 13, 2021
Saturday Mar 13, 2021
It was a newsy week in tennis, and Ben is joined by our MENA correspondent Reem Abulleil to discuss it all.
Garbiñe Muguruza won her first title in two years at WTA Dubai, and seems to be building meaningful momentum as a top player week-in, week-out. What impact could that have on the tour?
Roger Federer returned to competition at ATP Doha for his first matches in more than a year; what is he still targeting?
And speaking of targets, Novak Djokovic hit one of his big ones, reaching 311 weeks at #1. How does that impact the dreaded GOAT debates?
Thank you again for the incredible support for NCR we've received on the NCR Patreon which has powered us into our TENTH(!) season! If you'd like to join in as we bring you the best shows we can each week, check out our five tiers and see which might be right for you! And thank you to the many listeners who have already given their support! (And thank you to G.O.A.T. backers J O'D, Mike, Pam Shriver, Chris Bishop, and Nicole Copeland!)