Episodes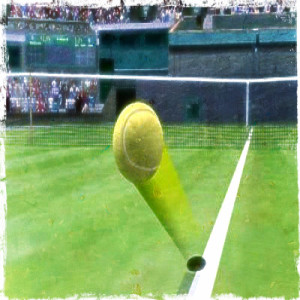 Saturday Feb 06, 2021
Saturday Feb 06, 2021
Another Slam is around the corner, and, in a surprise to no one, there are many players who seem wildly competitively relevant in the women's draw. Serena and Osaka are very good! Barty and Andreescu are back in action! Kenin and Halep remain legit! And then a whole bunch more people!
On the men's side, there's Djokovic, who just about always wins in Melbourne. And then, we guess, Nadal? Thiem? Medvedev, maybe? 

Thank you again for the incredible support for NCR we've received on the NCR Patreon which has powered us into our TENTH(!) season! If you'd like to join in as we bring you the best shows we can each week, check out our five tiers and see which might be right for you! And thank you to the many listeners who have already given their support! (And thank you to G.O.A.T. backers J O'D, Mike, Pam Shriver, and Nicole Copeland!)
As always, thanks for following us on Twitter and subscribing/reviewing on iTunes on iTunes or whatever your podcasting app/platform of choice may be.