Episodes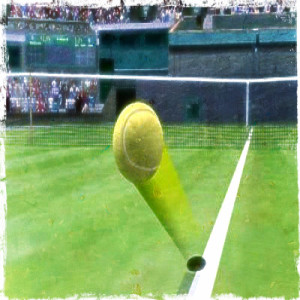 Wednesday Jan 27, 2021
Wednesday Jan 27, 2021
Amid his busy schedule of creating photos and music, ATP #6 Stefanos Tsitsipas joins NCR this week, chatting with Ben about all sorts of things in a wide-ranging interview from his hotel room in Melbourne. 
We discuss topics including how he's handled the quarantine so far, his lifelong interest in creating things on the internet, his relationship with Nick Kyrgios, the pressures of the junior tour, being grounded from his travel-loving lifestyle, his fracas with Daniil Medvedev in Miami, tennis as a family business, and more.
Thank you again for the incredible support for NCR we've received on the NCR Patreon which has powered us into our TENTH(!) season! If you'd like to join in as we bring you the best shows we can each week, check out our five tiers and see which might be right for you! And thank you to the many listeners who have already given their support! (And thank you to G.O.A.T. backers J O'D, Mike, Pam Shriver, and Nicole Copeland!)
As always, thanks for following us on Twitter and subscribing/reviewing on iTunes on iTunes or whatever your podcasting app/platform of choice may be.