Episodes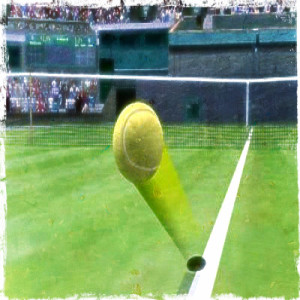 Tuesday Jan 19, 2021
Tuesday Jan 19, 2021
The Australian Open lead-up has hit more snags than players expected, with 72 of them (and counting?) facing a hard lockdown that could keep them from leaving their hotel rooms at all for 14 days, presenting major challenges to their Grand Slam preparation.
To discuss that predicament, Ben is joined by one of the 72, ATP player Taro Daniel, who was on a flight from Doha where another passenger tested positive for coronavirus. Taro discusses the mental and physical challenges of being stuck in the room, what might be meaningfully gained by hitting against a mattress in the room, and how the organization of the event has been so far in his mind.
Taro also discusses topics including the PTPA, gaining perspective during the stoppage, and Naomi Osaka's perception in Japan.
Thank you again for the incredible support for NCR we've received on the NCR Patreon which has powered us into our TENTH(!) season! If you'd like to join in as we bring you the best shows we can each week, check out our five tiers and see which might be right for you! And thank you to the many listeners who have already given their support! (And thank you to G.O.A.T. backers J O'D, Mike, Pam Shriver, and Nicole Copeland!)
As always, thanks for following us on Twitter and subscribing/reviewing on iTunes on iTunes or whatever your podcasting app/platform of choice may be.