Episodes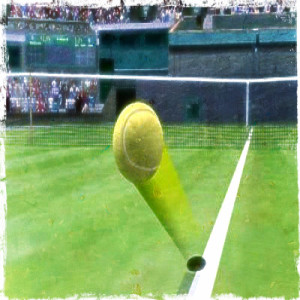 Wednesday Nov 25, 2020
Wednesday Nov 25, 2020
The 2020 tennis off-season has begun, but we don't have a very confident idea just how long it will be before the 2021 season begins, with the Australian Open having to navigate a complex landscape in a place that has stood out during the pandemic for its success.
To help explain the context of the conversation about holding a major event in COVID-free Melbourne, Ben is joined by the Australian Broadcasting Corporation's Tim Callanan to discuss the journey Melbourne and Victoria have been on, and the road ahead from here.
Is the Australian Open the reward Melbourne has earned, or a risk it can't afford? And can tennis players be trusted?
(Apologies for the intermittent crackling on Tim's connection; he's coming to us from quite a ways away.)
Thank you again for the incredible support for NCR we've received this year on the NCR Patreon! If you'd like to join in as we bring you the best shows we can each week, check out our five tiers and see which might be right for you! And thank you to the many listeners who have already given their support! (And thank you to G.O.A.T. backers J O'D, Mike, Charles Cyna, and Nicole Copeland!)
As always, thanks for following us on Twitter and subscribing/reviewing on iTunes on iTunes or whatever your podcasting app/platform of choice may be.