Episodes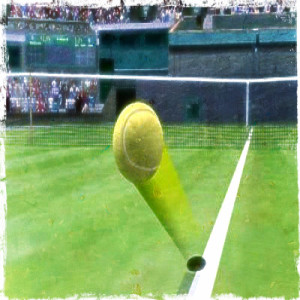 Friday Nov 13, 2020
Friday Nov 13, 2020
Ben and Courtney are back for their first episode together since the French Open! While not particularly enthused by the offerings on tour currently, they have lots to discuss all the same, including Courtney's journey as a Twitch streamer, the unlikelihood of traveling to Australia next year, the shifts in the apparel landscape, and more!
Also for you OGs, we bring back Take a Number! Fun!
And then for considerably less fun, we discuss the silence in the face of the allegations by Olga Sharypova against Alexander Zverev (recorded before the ATP's pretty meh statement on Friday), and breakdown why the concept of "innocent until proven guilty" doesn't hold much relevance to how this case should be discussed.
Thank you again for the incredible support for NCR we've received this year on the NCR Patreon! If you'd like to join in as we bring you the best shows we can each week, check out our five tiers and see which might be right for you! And thank you to the many listeners who have already given their support! (And thank you to G.O.A.T. backers J O'D, Mike, Charles Cyna, and Nicole Copeland!)
As always, thanks for following us on Twitter and subscribing/reviewing on iTunes on iTunes or whatever your podcasting app/platform of choice may be.