Episodes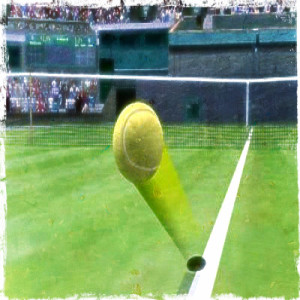 Friday Nov 06, 2020
Friday Nov 06, 2020
This week's episode discusses the accusations of domestic violence made by Alexander Zverev's ex-girlfriend Olga Sharypova, as further detailed in Ben's interview with her last week which was published on Thursday by Racquet Magazine. 
Ben is joined for this episode by Jon Wertheim of Sports Illustrated and 60 Minutes, who discussed the allegations in his column this week. 

What to make of the accusations? How should the ATP respond? Why doesn't tennis have a clear domestic violence policy like other sports? And what does silence make clear about tennis' shortcomings?

Also, a little detour into comparing tennis scoring and the electoral college. 
Thank you again for the incredible support for NCR we've received this year on the NCR Patreon! If you'd like to join in as we bring you the best shows we can each week, check out our five tiers and see which might be right for you! And thank you to the many listeners who have already given their support! (And thank you to G.O.A.T. backers J O'D, Mike, Charles Cyna, and Nicole Copeland!)
As always, thanks for following us on Twitter and subscribing/reviewing on iTunes on iTunes or whatever your podcasting app/platform of choice may be.