Episodes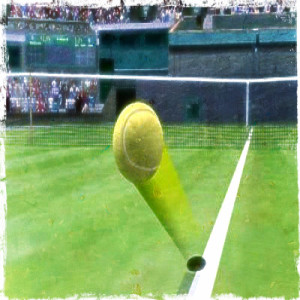 Tuesday Oct 06, 2020
Tuesday Oct 06, 2020
As the first slate of quarterfinals saw big wins for Argentina, we take a look at what suddenly went missing from the French Open: the small army of GIF-makers who animate (literally) Tennis Twitter so steadfastly.
The French Federation of Tennis issued a major crackdown on GIFs this week, bringing the pictures on our timelines to a stand still. To better understand this landscape, Ben tries to track down an answer from the FFT (no luck yet), and then talks to the King of the Tennis GIFs, @doublefault28, a Tennis Twitter Hall of Famer.
Ben then chats with another GIFer in the Tennis Twitter ranks, Ashish of @Tennis_GIFs.
Thank you again for the incredible support for NCR we've received in recent weeks on the NCR Patreon! If you'd like to join in as we strive to bring you the best French Open content we can from across the Atlantic, check out our five tiers and see which might be right for you! And thank you to the many listeners who have already given their support! (And thank you to G.O.A.T. backers J O'D, Mike, Charles Cyna, and Nicole Copeland!)
As always, thanks for following us on Twitter and subscribing/reviewing on iTunes on iTunes or whatever your podcasting app/platform of choice may be.