Episodes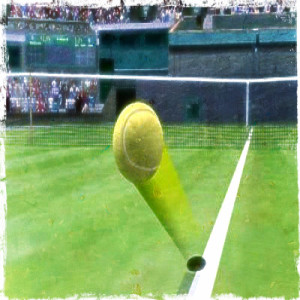 Wednesday Sep 30, 2020
Wednesday Sep 30, 2020
It was an eventful day at Roland Garros, with three-time champ Serena Williams withdrawing due to a lingering Achilles' injury, Victoria Azarenka and Coco Gauff also exiting, and Sara Errani and Kiki Bertens getting into all sorts of drama as their third set rocked (and then rolled).
After bits from Serena, Errani, and Bertens, the main body of this episode focuses on two men who advanced on Wednesday: U.S. Open finalists Dominic Thiem and Sascha Zverev.
Ben is joined by German reporter Jannik Schneider to discuss Zverev, his perception in Germany, his physical development, the impact of signing with Roger Federer's Team 8 company, and the legal battles that remain for him, as well as the similar legal battles around Dominic Thiem and his former manager.
This was our 22nd(!) episode of the month of September! Golly.
Thank you again for the incredible support for NCR we've received in recent weeks on the NCR Patreon! If you'd like to join in as we strive to bring you the best French Open content we can from across the Atlantic, check out our five tiers and see which might be right for you! And thank you to the many listeners who have already given their support! (And thank you to G.O.A.T. backers J O'D, Mike, Christopher Bishop and Charles Cyna!)
As always, thanks for following us on Twitter and subscribing/reviewing on iTunes on iTunes or whatever your podcasting app/platform of choice may be.