Episodes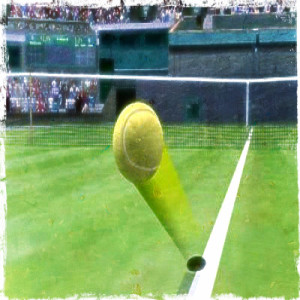 Monday Sep 28, 2020
Monday Sep 28, 2020
We are joined on this Day 2 episode by one of the big winners of the day at Roland Garros: Alexander Bublik (aka Sasha Bubbles in NCRland) who knocked out #8 seed Gael Monfils in four sets.
It's a relatively short chat but not short on material: Bublik covers everything from ambition to old men to underhand serving to Faust. And, if you're a Sasha Bubbles celebrator, good news: we'll have a more extended chat that Ben did with him coming later this week on our Patreon.
Thank you again for the incredible support for NCR we've received in recent weeks on the NCR Patreon! If you'd like to join in as we strive to bring you the best French Open content we can from across the Atlantic, check out our five tiers and see which might be right for you! And thank you to the many listeners who have already given their support! (And thank you to G.O.A.T. backers J O'D, Mike, Christopher Bishop and Charles Cyna!)
As always, thanks for following us on Twitter and subscribing/reviewing on iTunes on iTunes or whatever your podcasting app/platform of choice may be.