Episodes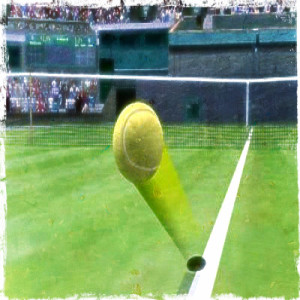 Friday Sep 25, 2020
Friday Sep 25, 2020
Another Slam approaches at a time of year which has never held a Slam before, so Ben and Courtney try to gather their physical and mental strength to take on what is shaping up to be an incredibly challenging Slam in many ways.
We start with the women, where Simona Halep is a clear favorite, but parity abounds also in women's tennis, as always. Garbine Muguruza appears set for success, and Serena and Azarenka are also intriguing in a Slam which may reward power more than the average French Open.
On the men's side we discuss Novak Djokovic's status as favorite, and detour into topics such as the complaints of players who are testing positive, the "struggles" of Stefanos Tsitsipas, the height of Diego Schwartzman, the wonders of Sasha Bubbles, and more.
Also, we discuss what we'll miss most about Paris. 
Thank you again for the incredible support for NCR we've received in recent weeks on the NCR Patreon! If you'd like to join in as we strive to bring you the best French Open content we can from across the Atlantic, check out our five tiers and see which might be right for you! And thank you to the many listeners who have already given their support! (And thank you to G.O.A.T. backers J O'D, Mike, Christopher Bishop and Charles Cyna!)
As always, thanks for following us on Twitter and subscribing/reviewing on iTunes on iTunes or whatever your podcasting app/platform of choice may be.