Episodes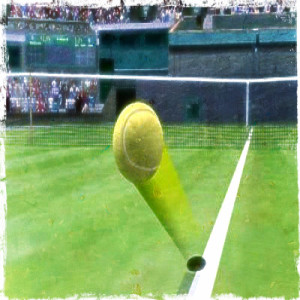 Tuesday Sep 22, 2020
Tuesday Sep 22, 2020
On September 23, 1970, women's professional sports were changed forever by the bravery of nine tennis players who defied the sport's authorities and signed $1 contracts to become professionals with Gladys Heldman, setting in motion what would become the WTA Tour we know today as the world's most successful women's professional sport.
Kristy Pigeon, one of these "Original 9," joins from her home in Idaho to discuss her life in the sport, the moment everything changed 50 years ago, and where the sport has gone since. It's a great, wide-ranging chat and we think you'll enjoy this one tremendously.
Thank you again for the incredible support for NCR we've received in recent weeks NCR Patreon! If you'd like to join in, check out our five tiers and see which might be right for you! And thank you to the many listeners who have already given their support! (And thank you to G.O.A.T. backers J O'D, Mike, Christopher Bishop and Charles Cyna!)
As always, thanks for following us on Twitter and subscribing/reviewing on iTunes on iTunes or whatever your podcasting app/platform of choice may be.