Episodes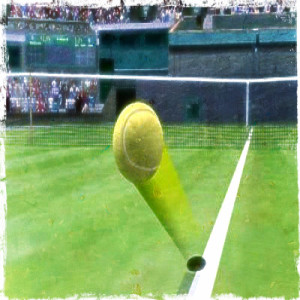 Monday Sep 21, 2020
Monday Sep 21, 2020
On the week of a massive milestone anniversary in women's tennis history, Ben and Courtney set the table for a discussion of the Original 9, the group of women who broke away from the tennis establishment and risked their careers in order to make women's professional tennis into a viable sport on September 23, 1970.
An interview with Kristy Pigeon, one of the nine, will be here on NCR soon, so Ben and Courtney wanted to set the stage a bit and explain what the Original 9 was, why they matter, and why their stories still resonate.
Courtney has been doing lots of great stuff about the Original 9 over at WTA Insider, so go listen to Gladys Heldman, listen to Judy Dalton, or (re)visit NCR's chat with Julie Heldman.
Thank you again for the incredible support for NCR we've received over the course of the 2020 U.S. Open on the NCR Patreon! If you'd like to join in, check out our five tiers and see which might be right for you! And thank you to the many listeners who have already given their support! (And thank you to G.O.A.T. backers J O'D, Mike, and Charles Cyna!)
As always, thanks for following us on Twitter and subscribing/reviewing on iTunes on iTunes or whatever your podcasting app/platform of choice may be.