Episodes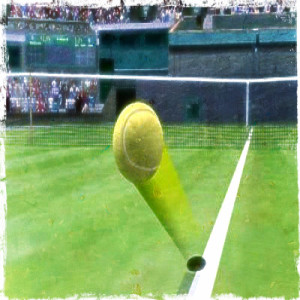 Wednesday Sep 09, 2020
Wednesday Sep 09, 2020
Pam Shriver is used to being on the very front lines of tennis reporting for ESPN, running around the grounds of tournaments, hunting down celebrities, coaches, drunk Scottish people on Henman Hill, or whoever else might have something worthwhile to say.
In this very different 2020, Pam is at home during this U.S. Open, staying connected to the coverage from afar as she tries to balance work and family priorities amid this pandemic.
Pam and Ben discuss the 2020 U.S. Open, how it's coming across on TV, the sudden opportunity in the men's draw, Djokovic's simmer, recent tennis politics flareups, and their shared love of the Baltimore Orioles.
Thank you again for the incredible support for NCR we've received in recent days!
If you'd like to join fellow listeners in supporting our show as we work to crank out daily shows during the 2020 U.S. Open, we've launched an NCR Patreon where you can do just that! Check out our five tiers and see which might be right for you! And thank you to the many listeners who have already given their support! (And thank you to G.O.A.T. backers J O'D, Mike, and Charles Cyna!)
As always, thanks for following us on Twitter and subscribing/reviewing on iTunes on iTunes or whatever your podcasting app/platform of choice may be.