Episodes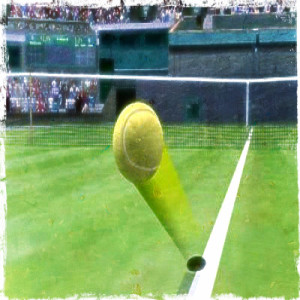 Friday Sep 04, 2020
Friday Sep 04, 2020
On a day at the U.S. Open on which its co-president Vasek Pospisil upset Milos Raonic, Ben chats about the new Professional Tennis Players Association (PTPA, aka pihtihpihAHHH) with Amy Fetherolf, who knows her unions and her tennis.

What to make of this new tennis union? Does it need to have more specific goals outlined as it's getting off the ground? What classic anti-union tactics are visible in the resistance it's received? What if the ideas behind this union, like leaving out the women, are bad? What are the next steps? Amy has answers to these questions and many more.
Also, thunder.
Thank you again for the incredible support for NCR we've received in recent days!
If you'd like to join fellow listeners in supporting our show as we work to crank out daily shows during the 2020 U.S. Open, we've launched an NCR Patreon where you can do just that! Check out our five tiers and see which might be right for you! And thank you to the many listeners who have already given their support! (And thank you to G.O.A.T. backers J O'D, Mike, and Charles Cyna!)
As always, thanks for following us on Twitter and subscribing/reviewing on iTunes on iTunes or whatever your podcasting app/platform of choice may be.