Episodes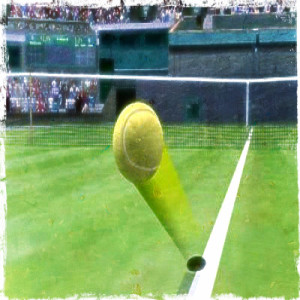 Sunday Aug 30, 2020
Sunday Aug 30, 2020
As Ben and Courtney prepare watch and cover this U.S. Open from home, they check in with a buddy who has been on the ground in New York for "Cincinnati" and will be for the U.S. Open as well: Blair Henley, on-court interviewer to the stars and a woman of many varied talents in tennis.
Blair discusses her journey through tennis from teaching pro to writer to YouTuber to on-court emcee, what makes for the best on-court exchanges with players, and how much preparation it takes to pull off a MarioKart win on social media.
She also discusses what it's felt like on the largely empty grounds of the Billie Jean King National Tennis Center so far, and how she and players are adjusting to the new protocols. She also asks for a reiteration of "PTPA" pronunciation, and we marvel over Novak Djokovic's ability to compartmentalize.
If you'd like to support our show during this odd, disruptive year, we've launched an NCR Patreon where you can do just that! Check out our five tiers and see which might be right for you! And thank you to the many listeners who have already given their support! (And thank you to G.O.A.T. backers J O'D and Mike!)
As always, thanks for following us on Twitter and subscribing/reviewing on iTunes on iTunes or whatever your podcasting app/platform of choice may be.