Episodes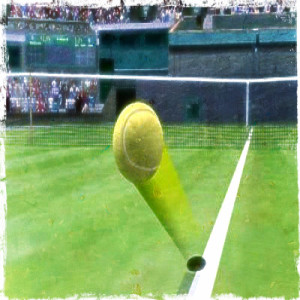 Wednesday Jul 22, 2020
Wednesday Jul 22, 2020
Mark Ein, owner of the Citi Open ATP tournament in Washington, joins NCR for a third time this year to share what went into the decision this week to call off his tournament, after months of previous optimism that holding it might be possible even amid a pandemic.

Ben and Mark discuss the uncertainty of the moment regarding travel, why now was the time to make the decision, and what challenges the U.S. Open still needs to clear in order to go ahead.

Also, could a radical reimagining of the traveling tour structure which tennis has had allow for a more viable product during this global crisis? And what might that look like?
If you'd like to support our show, particularly as our normal work has disappeared along with the sport, we've launched an NCR Patreon where you can do just that! Check out our five tiers and see which might be right for you! And thank you to the many listeners who have already given their support! (And thank you to G.O.A.T. backer J O'D!)


As always, thanks for following us on Twitter and subscribing/reviewing on iTunes on iTunes or whatever your podcasting app/platform of choice may be.