Episodes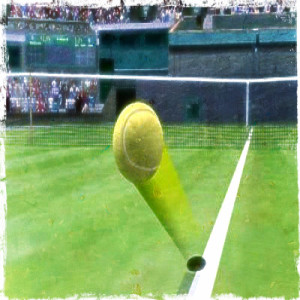 Sunday Jun 21, 2020
Sunday Jun 21, 2020
Between the recording and posting of an episode about the U.S. Open going forward, a big tennis news item dropped on Sunday: Grigor Dimitrov announced that he had tested positive for COVID-19 after participating in the Adria Tour events, making this the most high-profile known incidence of coronavirus in tennis yet and casting a pall over the sport's plans to go forward with tour events soon.

Ben is kindly rejoined by Reem Abulleil and Tumaini Carayol to have another discussion of what the Dimitrov test result means for the sport, both in terms of lessons to be learned from what went wrong at the Adria Tour (seems like a lot!) and what it might mean for events like the U.S. Open which had optimistically planned on forging ahead.

Can be players be trusted to behave responsibly enough to keep a fragile thread of optimistic hope intact?
If you'd like to support our show, particularly as our normal work has disappeared along with the sport, we've launched an NCR Patreon where you can do just that! Check out our five tiers and see which might be right for you! And thank you to the many listeners who have already given their support! (And thank you to G.O.A.T. backer J O'D!) 
As always, thanks for liking us on Facebook (leave comments on the episode thread! Engage with other listeners!), following us on Twitter (discuss this episode with hashtag #NCR262!), and subscribing/reviewing on iTunes on iTunes or whatever your podcasting app/platform of choice may be.