Episodes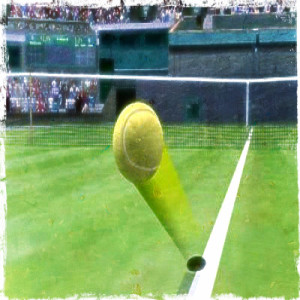 Wednesday Apr 22, 2020
Wednesday Apr 22, 2020
The tennis world is stopped, but it got suddenly busy on Wednesday with Roger Federer expressing a view that he'd like to see the ATP and WTA tours merge into one organization after decades of being side-by-side but separate. More curiously, Rafael Nadal, not a supporter of equality measures in tennis, quickly endorsed this idea.

What is going on? Ben is joined by Reem Abulleil try to figure out what's happening here, where it's coming from, and what it might mean for the futures of the tours. We have a lot of questions and a lot of suspicions.
If you'd like to support our show, particularly as our normal work has disappeared along with the sport, we've launched an NCR Patreon where you can do just that! Check out our five tiers and see which might be right for you! And thank you to the many listeners who have already given their support! (And thank you to G.O.A.T. backer J O'D!) 
As always, thanks for liking us on Facebook (leave comments on the episode thread! Engage with other listeners!), following us on Twitter (discuss this episode with hashtag #NCR253!), and subscribing/reviewing on iTunes on iTunes or whatever your podcasting app/platform of choice may be.