Episodes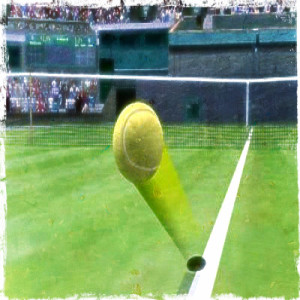 Saturday Mar 28, 2020
Saturday Mar 28, 2020
To distract you all from the bizarre world in which we live, Ben introduces you to one of the more unusual characters from the tennis ecosystem: the courtsider.

(For more of an explainer on what courtsiding is, you may want to read this piece first)

Brad Hutchins, author of the book Game, Set, Cash, reminisces about his time on tour as a courtsider, the highs and lows of that job, and what it's like to be the mouse in a cat-and-mouse chase around the globe, working lawfully but against the wishes of the tennis powers that be.

He's got quite a story to tell, which makes him something of an honorary selection for the upcoming NCR Book Club, which launches next week with *two* episodes on Venus Envy by Jon Wertheim. 
If you'd like to support our show, particularly as our normal work has ceased, we've launched an NCR Patreon where you can do just that! Check out our five tiers and see which might be right for you! And thank you to the many listeners who have already given their support! (And thank you to G.O.A.T. backer J O'D!) 
As always, thanks for liking us on Facebook (leave comments on the episode thread! Engage with other listeners!), following us on Twitter (discuss this episode with hashtag #NCR250!), and subscribing/reviewing on iTunes on iTunes or whatever your podcasting app/platform of choice may be.