Episodes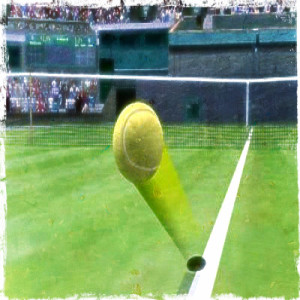 Friday Mar 13, 2020
Friday Mar 13, 2020
With the tennis tours now officially being suspended for at least more than the next month (goodbye Indian Wells, Miami, Charleston, Monte Carlo, etc), Ben is joined again by Dr. Chris Worsham, a pulmonologist at Mass General and Harvard Medical School, to discuss the spread of the virus and why events are ceasing.

What makes a tennis tournament such a bad idea during a pandemic? Would the suggested fixes (like ballboys wearing gloves) have done much? And when might we see a light at the end of the tunnel?

In happier news, NCR is using this hiatus to get the NCR Book Club up and running! Our first pick is Venus Envy by Jon Wertheim, which is available as an e-book as well as at libraries and other used book purveyors. Please read along with us!
If you'd like to support our show, particularly as our normal work has ceased, we've launched an NCR Patreon where you can do just that! Check out our five tiers and see which might be right for you! And thank you to the many listeners who have already given their support! (And thank you to G.O.A.T. backer J O'D!) 
As always, thanks for liking us on Facebook (leave comments on the episode thread! Engage with other listeners!), following us on Twitter (discuss this episode with hashtag #NCR249!), and subscribing/reviewing on iTunes on iTunes or whatever your podcasting app/platform of choice may be.