Episodes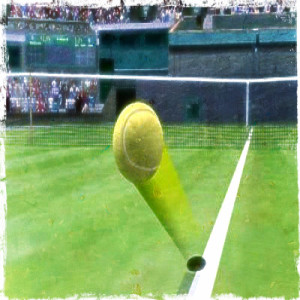 Thursday Feb 06, 2020
Thursday Feb 06, 2020
Ben and Courtney wrap up the Australian Open with a look at the end of the men's event, which finished for the eighth time with Novak Djokovic as champion. He sure seems to be closing in on that G.O.A.T. count, huh?

Also, we discuss runner-up Dominic Thiem, who is establishing himself as the new Andy Murray, Sascha Zverev, who made a first Slam semifinal and generated a lot of donation talk, and Roger Federer, who toughed out a win over Tennys Sandgren and then gamely took court to face the music against Djokovic.

We also discuss Nick Kyrgios, the female officials who drew praise, and how the protesting of Margaret Court is being led by two retired players.
If you'd like to support our show, we've launched an NCR Patreon where you can do just that! Check out our five tiers and see which might be right for you! 
As always, thanks for liking us on Facebook (leave comments on the episode thread! Engage with other listeners!), following us on Twitter (discuss this episode with hashtag #NCRAusOpen!), and subscribing/reviewing on iTunes on iTunes or whatever your podcasting app/platform of choice may be.