Episodes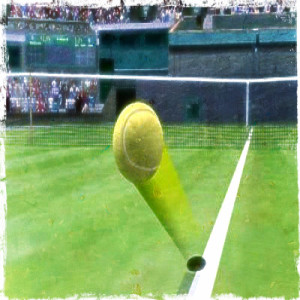 Saturday Nov 02, 2019
Saturday Nov 02, 2019
In an annual NCR tradition, Ben is joined in DC by marathoner Ricky Dimon for a lookback at the ATP season that was. 
2019 offered a lot of the same in terms of Big 3 dominance--will the one who finishes with the most Slams automatically win G.O.A.T. debates? Though in 2019 there were also meaningful breakthroughs...right? And will Andy Murray be able to contend again soon?
We also look at the overflowing cupboard of cups in men's tennis, which now bulges with Laver Cup, new Davis Cup, and ATP Cup. Is there possibly an appetite for them all? And is it fair that ATP Cup awards points, unlike the other two?
Lastly, we go over a possible ballot for the ATP awards this year--as well as their inverses.
As always, thanks for liking us on Facebook (leave comments on the episode thread! Engage with other listeners!), following us on Twitter (discuss this episode with hashtag #NCR235!), and subscribing/reviewing on iTunes on iTunes or whatever your podcasting app/platform of choice may be.