Episodes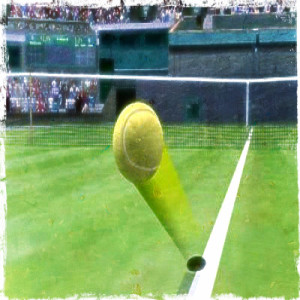 Tuesday Feb 06, 2018
Tuesday Feb 06, 2018
Ben and Courtney fled to opposite corners of the globe after the Australian Open, so just now bring you this show on the Grand Slam that was, in which second seeds Roger Federer and Caroline Wozniacki won their 20th, and first, respectively. 

First, on the men. Why was closing the roof a correct, obvious decision? And indoors or outdoors, has it all gotten a bit too easy for Roger Federer at an age when it shouldn't? And on the flip side, does Rafael Nadal have grounds to complain as much as he does about schedules and surfaces and such? 

Also, we delve into the Tennys Sandgren saga, what parts of it were fair and not, and what lessons there are to be learned.
Then, onto the women, where champion Caroline Wozniacki may have somehow had the least impressive tournament of any of the semifinalists? On her breakthrough, what we learned about Simona Halep, the joys of Hsieh Su-wei and the underwhelming major results of Elina Svitolina. 
As always, thanks for liking us on Facebook (leave comments on the episode thread! Engage with other listeners!), following us on Twitter (discuss this episode with hashtag #NCR201!), and subscribing/reviewing on iTunes on iTunes or whatever your podcasting app/platform of choice may be!