Episodes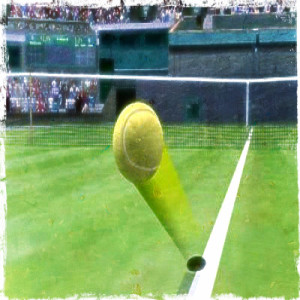 Sunday Jan 14, 2018
Sunday Jan 14, 2018
Ben and Courtney are delighted to see their ersatz odometer click over to 200 with their dear friend Mary Carillo at the Australian Open (the 200th Grand Slam of the Open Era, no less!). She's our kind of people. 

Mary, in Melbourne for Tennis Channel, is also in the midst of reporting for HBO's Real Sports about the controversy surrounding the Australian Open's Margaret Court Arena, which has faced calls for a name change or boycott as its namesake, the Grand Slam champ-turned-pastor Margaret Court has continued to escalate her crusade against gay and transgender people, including children.
We discuss many of the sides of this complex issue, the perspectives of Martina Navratilova and Billie Jean King, as well as how BJK serve-and-volleyed Tennis Australia before the tournament began.
We end with Mary's enduring love for tennis, as well as her iconic moment regarding another racquet sport: badminton.

As always, thanks for liking us on Facebook (leave comments on the episode thread! Engage with other listeners!), following us on Twitter (discuss this episode with hashtag #NCR200!), and subscribing/reviewing on iTunes on iTunes or whatever your podcasting app/platform of choice may be!