Episodes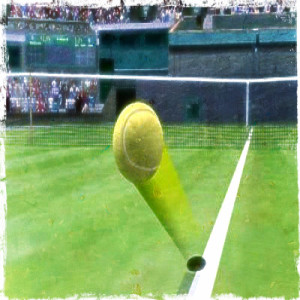 Monday Jul 10, 2017
Monday Jul 10, 2017
Second week already? I was just in the middle of a dream (about flying ants, probably).
With four rounds of Wimbledon in the books, Ben and Courtney chat about what has happened and what will at a Wimbledon that hadn't been super eventful, really, until Manic Monday clarified some things. What do we make of Angelique Kerber, who will depart the #1 ranking? Should Bernard Tomic face scorn for his comments? Why is Gilles Muller such a dad? All this and more.
As always, thanks for liking us on Facebook (leave comments on the episode thread! Engage with other listeners!), following us on Twitter (discuss this episode with hashtag #NCR193!), and subscribing/reviewing on iTunes on iTunes or whatever your podcasting app/platform of choice may be!