Episodes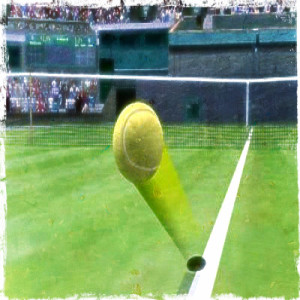 Monday Mar 20, 2017
Monday Mar 20, 2017
With Maria Sharapova's ban set to end in just over a month, we've assembled an all-star lineup to discuss her impending return and the many questions it raises in this our fourth episode (here are 1, 2, and 3) about Sharapova's saga.
First, Ben speaks with Markus Günthardt, the tournament director of the Porsche Grand Prix in Stuttgart where Sharapova will be making her comeback on Wednesday, April 26. We discuss why this tournament has grown so popular with top players (the car-as-trophy model seems to work), how important Sharapova is to it, the decision to give her a wild card, and how the contentious Wednesday start was made possible.
Next, Ben reunites 75% of our March 2016 roundtable on Sharapova by bringing back in Sports Illustrated/Tennis Channel's Jon Wertheim and fabulous French freelancer Carole Bouchard to discuss all sorts of issues and questions raised by the Sharapova brouhaha, what has changed as the story has evolved over the last year, and what should be considered in the decisions about wild cards and whatever else in her comeback.
Then, to bring the decidedly different British perspective on this case and anti-doping rigidity in general, Ben chats with BBC tennis correspondent Russell Fuller about why reactions in attitudes in his country have been so different, and the ethical and logistical questions facing Wimbledon as it weighs whether or not to warmly welcome Sharapova with a main draw wild card.
We definitely want you to sound off on these issues, so more than ever, join in the conversation on Facebook (leave comments on the episode thread! Engage with other listeners!), follow and tweet us on Twitter (discuss this episode with hashtag #NCR182a!). And as always, please subscribe/review on iTunes on iTunes or whatever your podcasting app/platform of choice may be.