Episodes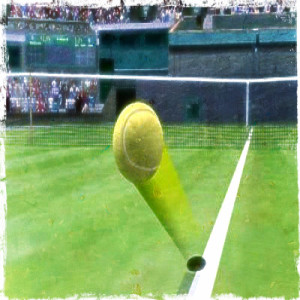 Wednesday Feb 08, 2017
Wednesday Feb 08, 2017
There was an eye-catching ending to Davis Cup this weekend, so Ben and Courtney open by discussing Denis Shapovalov's howitzer into the face of chair umpire Arnaud Gabas, and all the various conversations it starts. Should tennis players drastically rein in their tantrums? Should rules change? Or would an overreaction clamp down on a sport that needs big personalities?
Then, Ben chats with the founders of the gorgeous Racquet magazine, Caitlin Thompson and David Shaftel, about starting up their quarterly publication, and the ways they want to further intertwine tennis and beauty through their work. If you're interested in the world of print and prestige quarterlies and whatnot, this is the chat for you. 
Then, football makes Courtney sad.
And as always, thanks for liking us on Facebook (leave comments on the episode thread! Engage with other listeners!), following us on Twitter (discuss this episode with hashtag #NCR179!), and subscribing/reviewing on iTunes on iTunes or whatever your podcasting app/platform of choice may be.