Episodes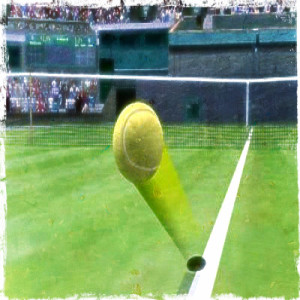 Sunday Jan 22, 2017
Sunday Jan 22, 2017
The surprises continue on Day 7 of the Australian Open, where both #1s lost Sunday. Angelique Kerber went out to CoCo Vandeweghe (not a huge shock) and Andy Murray went out to Mischa Zverev (a huge shock). 
First, to talk about both Zverev brothers and some German tennis in general, Ben (alone today as Courtney is out sick) talks to Petra Philippsen, a German freelancer.
Then, with the draws collapsing around them, Ben brings on Japan's Aki Uchida and Melbourne's Matt Trollope for an Asia-Pacific perspective on how the second week might shake out. There's a lot to reassess, a lot to rejigger, and a lot to cope with. And a lot to predict! 
And as always, thanks for liking us on Facebook (leave comments on the episode thread! Engage with other listeners!), following us on Twitter (discuss this episode with hashtag #NCR177d!), and subscribing/reviewing on iTunes on iTunes or whatever your podcasting app/platform of choice may be.