Episodes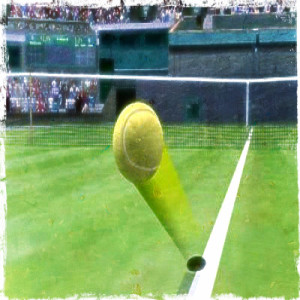 Tuesday Nov 22, 2016
Tuesday Nov 22, 2016
The tennis season, save for that pesky Davis Cup final, is finally over, and so Ben and Courtney digest it (before the heavier duty digestion of Thanksgiving) by discussing who the men's player of the year should be. Andy Murray is the year-end #1 after winning London, but there's a sturdy case to be made for Novak Djokovic, too.
Speaking of Thanksgiving, Ben and Courtney then serve themselves heaping helpings of thankfulness for things we treasure in tennis and beyond. It's a gravy boat of gratitude.
To close, Courtney likes a movie and Ben's rant...disappeared?
And as always, thanks for liking us on Facebook (leave comments on the episode thread!), following us on Twitter (discuss this episode with hashtag #NCR172!), and subscribing/reviewing on iTunes on iTunes or whatever your podcasting app/platform of choice may be.