Episodes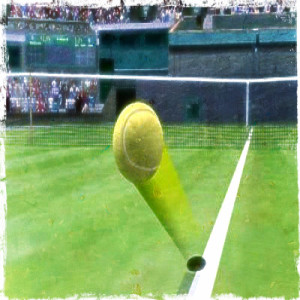 Tuesday Sep 13, 2016
Tuesday Sep 13, 2016
Recording late the night after the U.S. Open concluded, Ben and Courtney are low on energy (and occasionally coherence) but high on thoughts about the tennis that transpired, and the two parallel champions who emerged in Angelique Kerber and Stan Wawrinka. Can their every(wo)manness inspire the rest of the tour? And will Kerber be able to hang onto the #1 spot for the rest of the year, or can Serena Williams be counted on to make her reign a short one?
Also, we discuss why we are (both, now) so over best-of-five and why tennis would be smart to phase it out. Also, the highs and lows of the Slam season in retrospect, plus Yakko, Wakko, and Dot.
And as always, thanks for liking us 
on Facebook (leave comments on the episode thread!), following us 
on Twitter (discuss this episode with hashtag #NCR165e!), and
 subscribing/reviewin
g on iTunes or whatever your podcasting app/platform of choice may be.