Episodes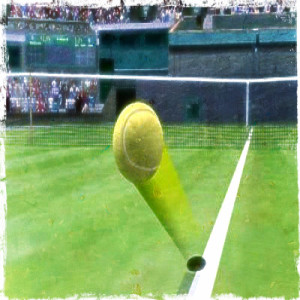 Thursday Apr 21, 2016
Thursday Apr 21, 2016
It's our sesquicentennial! As Ben and Courtney commemorate 150 episodes (well, actually this is our 181st, but you know we're not much for counting correctly), they first take you on a trip to the south of France, where NCR's France correspondant Carole Bouchard wraps up the Monte Carlo Masters, where Nadal won on clay and it was somehow a surprise. Then, after a detour through Fed Cup, we pivot to the south of the United States, and soak in the sounds of the Volvo Car Open in Charleston, one of our favorite stops on tour with some of our favorite people. You'll hear from four of them: volunteer extraordinaire Lynn Coursey ("She's here!"), Diane Elayne Dees and Daniel Ward of Women Who Serve, and tournament manager Eleanor Adams. Then Courtney and Ben meditate (or something) on their relative experiences with the sports worlds of Portland and Philadelphia. 
Ben also announces the upcoming NCRvision Song Contest which will be brought to your in just a few weeks, so be sure to tweet or email us your submissions! 
As always, thanks for liking us 
on Facebook, following us 
on Twitter, and subscribing/reviewin
g on iTunes or whatever your podcasting app/platform of choice may be.