Episodes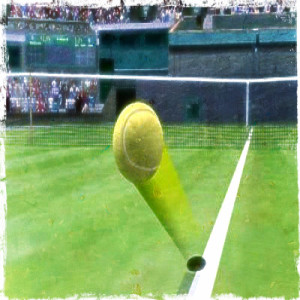 Wednesday Apr 06, 2016
Wednesday Apr 06, 2016
With one-quarter of this year behind us, Ben and Courtney assess the 2016 season so far, where surprises on the women's side are met with complete predictability for the men. Is the shakeup atop the women's game--including Victoria Azarenka's "Sunshine Double"--more a product of the field improving or Serena Williams slipping? And who, if anyone, can be considered a clay court favorite?
On the men's side, has Novak Djokovic reached the UConn women's basketball level of domination where you have to score him high on style points in order for him to be watchable? We then unintentionally wade into uncharacteristically molten hot take territory, discussing who was/is better at their career peak: Roger Federer or Novak Djokovic?
As always, thanks for liking us 
on Facebook, following us 
on Twitter, and subscribing/reviewin
g on whatever your podcasting app/platform of choice may be.