Episodes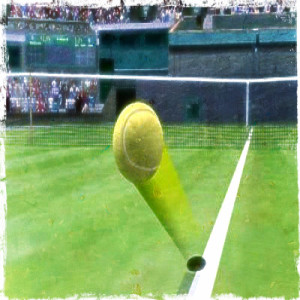 Tuesday Mar 22, 2016
Tuesday Mar 22, 2016
Back together at last, Ben and Courtney wrap up all the doings of Indian Wells for you, obviously first and foremost dealing with the controversial remarks of CEO and tournament director Raymond Moore (which led to his stepping down after we recorded). What do his remarks say about the current state of play between the ATP and WTA, especially as they concern gratitude or money or whatever? And how about the tremendous response of Serena Williams and the less tremendous response of Novak Djokovic?
Also, we talk the tennis that happened, including Venus' return, Nadal-Zverev, del Potro, and more. And some other stuff. Ladies will know what we're talking about. 

As always, thanks for liking us 
on Facebook, following us 
on Twitter, and subscribing/reviewin
g on whatever your podcasting app/platform of choice may be.