Episodes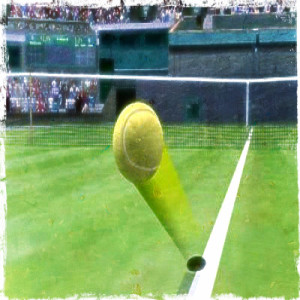 Wednesday Feb 10, 2016
Wednesday Feb 10, 2016
Ben and Courtney are delighted to be back stateside, and delighted that Andy Murray's child (it's a girl!) arrived at a convenient time. Less delightful is the latest corruption scandal in tennis, and Ben is joined by Sean Ingle of the Guardian to discuss his report into the silent banning of two chair umpires for misconduct at the Futures level. Less ickily, Fed Cup happened this weekend, so we do a deep dive explainer-thing into what makes that competition tick, and how it gets messy with competing interests, ranking points, etc. Then, because we're American sportswriters, we discuss Cam Newton and what all that means from a tennis lens. 
We're also thrilled to introduce our two 2016 executive producers in this episode: Francisco Resendiz of 10sballs.com and Tal Woolley!
As always, thanks for liking us 
on Facebook, following us 
on Twitter, and subscribing/reviewin
g on whatever your podcasting app/platform of choice may be.