Episodes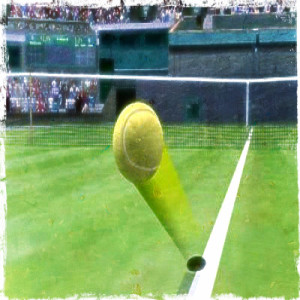 Friday Jan 15, 2016
Friday Jan 15, 2016
The draws for the 2016 Australian Open are out, and Ben and Courtney are here to be as sage as possible through what are generally two pretty inspiring, even draws. Does Serena face any players who might be able to derail her, maybe as soon as the first round? And what about Victoria Azarenka, who has looked so good so far and seemed to land in an ideal spot? After more chat on the ladies, can anyone even consider the possibility that Novak Djokovic might lose? And is Bernard Tomic's draw really so good as to justify his Sydney shenanigans. All that, plus Courtney slowly gets caught up on Homeland and Ben is all for vaguely catchy but decidedly clunky propaganda. 
There are only a couple of days left in 
our Kickstarter campaign
, so reading this is likely your last chance to be reminded to donate to the NCR cause if you haven't yet and would still like to. Your support has been overwhelming so far (and good lord, the postcard haul will be massive), but if you happen to be a straggler who wants to jump on board before the train pulls out of the station, your last chance is 
here
.
As always, thanks for liking us 
on Facebook, following us 
on Twitter, and subscribing/reviewin
g on iTunes or whatever your podcasting platform of choice may be!