Episodes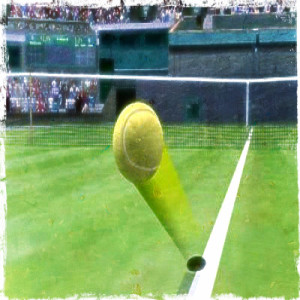 Tuesday Jan 12, 2016
Tuesday Jan 12, 2016
After the first week of tennis, Ben and Courtney look around to see how things have started in the 2016 season of tennis. As carnage accumulates, things sure look good for Brisbane champions Victoria Azarenka and Milos Raonic, don't they? You'll hear from both of them (and Azarenka's coach Wim Fissette), as well as runner-up Roger Federer. Elsewhere, gosh was Novak Djokovic able to do unspeakable things to Rafael Nadal in that Doha final. Has anyone ever been such a clear favorite heading into a Grand Slam? And has anything ever been as overblown as the reaction to Jack Sock conceding a first serve in a friendly farewell tour exhibition match? We discuss all that and more.
There is now less than a week to go in 
our Kickstarter campaign
, so if you want to support us and get any of our neato rewards before it's too late, don't delay! Your support has been super amazing already, and we can't thank you all enough. If you haven't yet and still want to, you can find out more 
here
.
As always, thanks for liking us 
on Facebook, following us 
on Twitter, and subscribing/reviewin
g on iTunes or whatever your podcasting platform of choice may be!